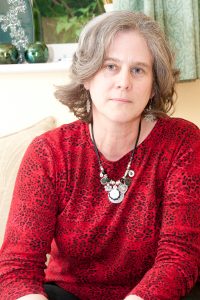 What will happen at our first meeting:
Making that first appointment can be a bit scary, particularly if you have never been in therapy or counselling before and don't know what to expect. I would like to be open and transparent about what usually happens in that first meeting, bearing in mind that everyone is an individual and will go about things in his or her own way.
If we meet for an initial consultation to talk about whether therapy is right for you, I will be interested to hear about the problems that are troubling you. I'll want to know how you experience the issues that you're struggling with and I'll want to find out a bit about you as a person and about how you got to this point in your life.
What I will do:
Make space for you to find your own way to put your thoughts and feelings into words
Listen to you with respect, care and attention
Ask some questions that I think will help you to express yourself fully
Invite you to reflect
Open up our discussion into any areas that I think might be helpful
Make one or two suggestions for how the things you are saying might be connected
Be mindful of how we relate to each other
I am not there to tell you what to do, to chat or take sides, and I don't prescribe medication: as a clinical psychologist, that's not part of my training.
The initial consultation is for us to decide whether or not we might work together in counselling, psychotherapy or psychoanalysis. If we do decide to work together, we will make a plan for this. If we decide that something else will be better for you, I'll do my best to help you find appropriate sources of help.
If after reading this, you are still unsure, you are very welcome to call me on 020 8325 1697 or email me at any time and I will respond as soon as I can. You may prefer to schedule a free 15 minute telephone consultation with me so that you will know that I will be available when you call.
If so, please contact me or schedule the free 15 minute telephone consultation before making an appointment by clicking on the 'click to schedule' button below.
You may also find that this book provides you with an overview of what to expect in therapy:
"What is Psychotherapy?" by The School of Life